The Sunrise Optimist Club is now meeting on the first Wednesday of each month at the Library Center on South Campbell at 6:00 PM and on the third Thursday of each month at different restaurants. SEE SUMMARY OF MEETINGS BELOW TO OBTAIN UP-TO-DATE INFORMATION ON CLUB EVENTS AND ACTIVITIES. As noted below, there will not be a meeting in December but there will be a member dinner on December 12th.

THE OPTIMIST CREED
Promise Yourself...
To be so strong that nothing can disturb your peace of mind.
To talk health, happiness, and prosperity to every person you meet.
To make all your friends feel that there is something in them.
To look at the sunny side of everything and make your optimism come true
To think only of the best, to work only for the best, and to expect only the best.
To be just as enthusiastic about the success of others as you are about your own.
To forget the mistakes of the past and press on to the greater achievements of the future.
To wear a cheerful countenance at all times and give every living creature you meet a smile.
To give so much time to the improvement of yourself that you have no time to criticize others.
To be too large for worry, too noble for anger, too strong for fear, and too happy to permit the presence of trouble.
by Christian D. Larson in 1912, adopted by Optimist International in 1922.

OPTIMIST CLUB PURPOSE
To develop optimism as a philosophy of life.
To promote an active interest in good government and civic affairs.
To inspire respect for law.
To promote patriotism and work for international accord and friendship among all people.
To aid and encourage the development of youth.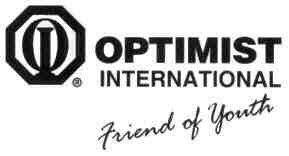 To learn more about what the Sunrise Optimist Club does for the youth of this community, go to the club photo page by clicking that link. To learn about the international scope of an organization dedicated to helping youth in this country and around the world, click on the Optimist International link below.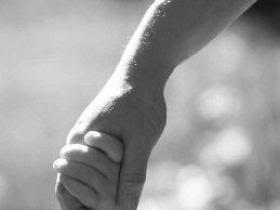 Optimist International Homepage
Recent meetings:
At the meeting on November 6th the following discussion and decisions were made. Ridge Runners Thanksgiving Day run will be on the 28th. We need a couple more members to help provide for safety on the run route. Please let us know if you can help.
A Christmas project for Rare Breed was discussed. We are exploring the idea of helping provide a phone that will not be answered as a business phone which will be more job friendly for the Rare Breed kids applying for jobs. Also, most of the kids have little income during the holidays for holiday activities. We are considering a possible gift card for a local movie theater or some other appropriate activity.
It was decided to donate funds to a food bank providing food for families during the holidays and to an organization that provides a hot meal for families for Thanksgiving and Christmas. One hundred dollars will be donated for Thanksgiving and another one hundred dollars for Christmas.
Everyone was asked to think about projects that would help kids that could take place in the upcoming year. There was also discussion about other potential fund raisers to add to those we currently do.
A link to the remarks made by Tony Orlando at the district meeting will be emailed so that everyone can listen to an inspirational speech.
Due to the holidays we will not have a regular meeting in December. We will have a dinner get together on December 12th. Location and time will be provided later.