The Sunrise Optimist Club is now meeting on the first Wednesday of each month at the Library Center on South Campbell at 6:00 PM and on the third Wednesday of each month at different restaurants. The meeting will be at Tasia unless otherwise stated. SEE SUMMARY OF MEETINGS BELOW TO OBTAIN UP-TO-DATE INFORMATION ON CLUB EVENTS AND ACTIVITIES.


THE OPTIMIST CREED
Promise Yourself...
To be so strong that nothing can disturb your peace of mind.
To talk health, happiness, and prosperity to every person you meet.
To make all your friends feel that there is something in them.
To look at the sunny side of everything and make your optimism come true
To think only of the best, to work only for the best, and to expect only the best.
To be just as enthusiastic about the success of others as you are about your own.
To forget the mistakes of the past and press on to the greater achievements of the future.
To wear a cheerful countenance at all times and give every living creature you meet a smile.
To give so much time to the improvement of yourself that you have no time to criticize others.
To be too large for worry, too noble for anger, too strong for fear, and too happy to permit the presence of trouble.
by Christian D. Larson in 1912, adopted by Optimist International in 1922.

OPTIMIST CLUB PURPOSE

To develop optimism as a philosophy of life.
To promote an active interest in good government and civic affairs.
To inspire respect for law.
To promote patriotism and work for international accord and friendship among all people.
To aid and encourage the development of youth.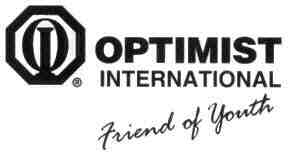 To learn more about what the Sunrise Optimist Club does for the youth of this community, go to the club photo page by clicking that link. To learn about the international scope of an organization dedicated to helping youth in this country and around the world, click on the Optimist International link below.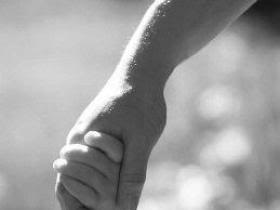 Optimist International Homepage
Recent meetings:
At the meeting on May 7th several ideas were discussed regarding projects or ways of promoting Optimist clubs in Springfield. One idea was to discuss with the Lt. Governor the idea of the clubs sharing in preparing a professional grade pamphlet with information about each club so that someone could review the information and decide which club would be the right fit form them.
Another idea that could be a zone wide project to get information out about the Optimist organization locally would be to have a photography contest with each high school photography or art class being provided information about the contest and a specific theme for the contest related to serving youth.
Planning is continuing for picking a class to participate in a field trip to Askinoise chocolate and the
Discovery Center next fall. There will be a need for 1 adult for each 5 kids on the field trip and in addition to Sunrise members there was discussion about contacting the MSU education department or fraternities or sororities that might be interested in participating in such a project.
We are continuing to discuss having a fall beer tasting at a local brewery as a fall fund raiser.
Another project that will be looked into is checking with Rare Breed to see if they would be interested in a cosponsored event where Sunrise would provide a cookout to Rare Breed supporters at a time when Rare Breed could do an open house or some other type of supporter appreciation event.
I want to thank Joan for coming up with most of these ideas and for following through on many of the arrangements. Although we are a small in number, these are activities that can easily be handled by a small group while providing support and benefit to local youth.
Lastly, we are at the point where we need to elect officers and will do so at the next meeting.